Empower Children in Tanzania
Join us on the Bridge!
Purchasing a t-shirt will help Africa Bridge continue to listen and empower children and families in Tanzania. This campaign is a fundraiser for children's clubs. Children attend meetings after school to play games and learn about health issues and more!
Lots of colors, types and sizes to select from!
Thank you!
Beautiful Woman
In this extraordinary work, Kanyemba pays tribute to the beauty and indomitable spirit of the African woman, the spiritual cornerstone of the sacred family unit. This work depicts the "good woman" or Manhu Chaiye who is peacefully embraced by the ancestral spirits.
Denny Kanyemba began sculpting in 1987 and was influenced by such artists as Nesbert Mukomberanwa and Moses Masaya. He enjoys carving abstract figures in current events and, occasionally, large pieces representing art in action. He says the ideas for his work come from everyday life in high-density suburbs.
His works have been exhibited in Berkshire and Eton, United Kingdom, at Chiefs and Spirits Gallery in Den Haag, Holland, and in galleries in France, Belgium, Portugal, Scotland, Ireland, Germany, Australia and extensively in the United States. In Zimbabwe he was also involved in the Tabex Exhibit 1992, where two of his sculptures have become part of the permanent collection. He also has sculptures at Leopard Rock Hotel.
Medium: One of a Kind Hand Carved Serpentine Stone
Dimensions (in): 24" wide, 33" tall, circumference 47"
Weight approx 400lbs
Region: Zimbabwe
This remarkable piece was generously donated by a Lake Oswego resident. It was originally purchased for $5,000.

Sale Price: $800


Roger Clemens Baseball Card
2000 Impact #86 Roger Clemens New York Yankees Baseball Card
Suggested Donation $25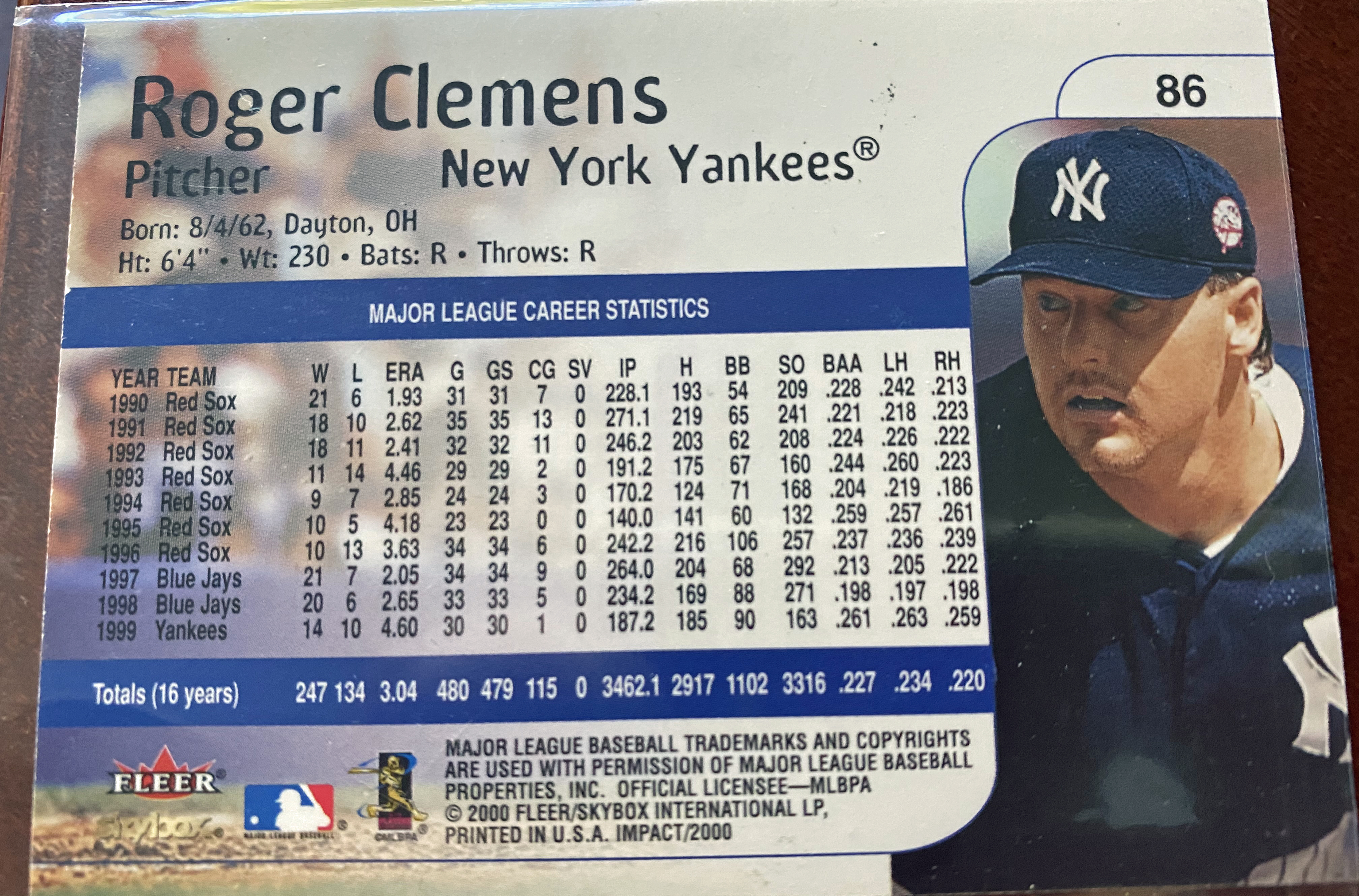 Cosmic Waters
Africa Bridge has recently acquired a beautiful piece entitled, "Cosmic Waters" created by the acclaimed local artist, Kenneth Lee Fisher.
Inspired by the song Fresh Aire 7, Mannheim Steamroller 1991 the artist pays tribute to the beauty and mystery of the ancient primordial waters of life. His works have been exhibited throughout the pacific northwest.
Mixed Medium
Dimensions: 3 feet by 3 feet, ½ inch thick
Weight approx 12 lbs
This beautiful piece was generously donated by a local resident who originally purchased the piece from the Sunburst Gallery in Chelan, Washington for $2,100.

Sale Price $125
AFRICA BRIDGE
© 2019 Africa Bridge is a 501(c)3 non-profit organization.
Our federal tax ID #: 36-4381474
ADDRESS
P.O. Box 115, Marylhurst, OR 97036

P: (503) 699-6162
FOLLOW US